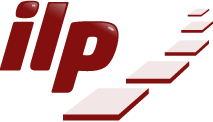 Island Leisure Products is a creative, innovative UK manufacturer & supplier of rubber safety surfacing, playground equipment, seating, street/highway furniture and bespoke moulded products. There is also a complete support systems range of air conditioning (m&e) rubber feet & vibration pads

Call us +44 (0) 1795 436500
Email us info@ilp-uk.com
Your Basket contains: No items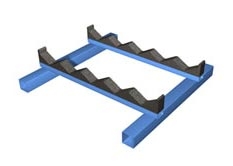 Click to enlarge
Rubber Cylinder Chocks
One of the more innovative uses has been the development of packaging for transporting large gravure cylinders.
The gravure cylinders are difficult to transport and easily damaged. A series of half moon rubber supports has been developed which attach to specially designed pallets to hold the reels in a fixed position.
The rubber supports hold the gravure cylinders firmly while acting as an effective shock absorber.
ILP also produce several different designs of rubber wedges for transportation of fabricated steel equipment throughout the UK.
The rubber protects the paint from scuffs during transport.
Quick Contact
Telephone: 01795 436500

Email: info@ilp-uk.com
Island Leisure Products Ltd. Unit 1a, Castle Road, Sittingbourne, Kent. ME10 3RN


UK Web Design and Developers